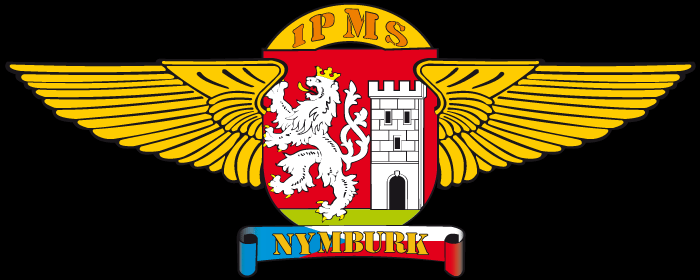 You have opened the IPMS NYMBURK website. Asking who are you dealing with we can answer a group of plastic modellers settled in town of Nymburk, the Czech Republic. We are twelve mates mainly interested in aircraft plastic models of all scales. If you want to examine our work please visit our model galleries. There can be seen models that we used to display at model shows both in the Czech Republic and abroad, especially at IPMS (UK) SCALE MODELWORLD in Telford, United Kingdom.
Our club was established in January 1996 with the idea to gather people sharing the same interest in the town of Nymburk and its vicinity, to join the Czech plastic modeller´s association and to become an official IPMS Czech Republic subject so as we would set up a plastic model show in the town. The show, named Kit Saloon Nymburk, has attracted people since 1996. As amount of visitors and models displayed at the show have increased year by year we organized the show in 2018 at Lysa nad Labem exhibiton grounds. You can take a look when visiting www.kitsaloon.cz . It was the most succesfull event so far with almost 900 models on the show tables. So, we are repeating the show at the same venue in June 2020 expecting further progress as far as numbers of models and attendants are concerned. Just come and see:-)
Model galleries by
1/48 scale wartime aircraft, a Natural Metal Finish specialist
1/72, 1/48 and 1/32 WWII aircraft
1/48 & 1/72 helicopters and jets
1/48 & 1/72 wartime superdetailed aircraft
1/48 & 1/72 World War One aircraft
Superdetailed WWI aircraft. Although captions are written in Czech only it is really worth visiting this page.